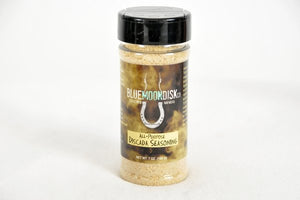 4 Bottles - (This is the good stuff!)
We are proud to offer our very own exclusive line of seasonings that are perfectly matched for disk cooking.  If you want to get the most flavor from your disk, use our seasonings. Each bottle contains just the right blend of deliciousness to enhance all your discada recipes.  They're so good, you'll replace your table salt and pepper with BMD for everything from fries, to pizza, to burgers. You've gotta try them!
 Discada Seasoning - All-Purpose mild blend seasons everything perfectly.  Use on anything from vegetables, to meats, to pasta.  

**Fair Warning** Some people are addicted to this seasoning!!